Welcome Letter From the Senior Associate Dean for Faculty
As Senior Associate Dean for Faculty, I am delighted to welcome you to the Office of Faculty webpage. We look forward to supporting you, the Weill Cornell faculty, in all aspects of your professional development and well-being. Whether you are a clinician, an investigator, an educator, or a combination of these, we endeavor to provide you with programs that will help you move your career forward in the direction of your choosing, while maintaining job satisfaction and work-life balance.
The Office of Faculty has two arms. The Office of Faculty Development (OFD) provides programming around specific professional skills, such as oral presentation, manuscript writing and reviewing, grant reviewing, novel teaching techniques, time management, and wellness. The OFD also houses the Weill Cornell Medicine Mentoring Academy, in which faculty representatives from our academic departments meet monthly to discuss and develop guiding principles for mentoring, and work to translate these ideas into mentoring practices for the faculty. The OFD co-sponsors several programs specifically for researchers, including the FARM grant writing workshop, and the JumpStart Pilot Grant Program for senior fellows and junior faculty, among others. We partner with the Office of Education to develop programming specific for clinical educators, and we are developing a series of wellness and time management workshops for busy clinicians.
Please take some time to explore the OFD e-Learning Portal, which contains a variety of multimedia content to assist with Career Development. Content is continually updated and expanded.
The OFD also works with the Office of Diversity and Inclusion to support recruitment of a more diverse faculty, provide a pilot grant program for under-represented minority faculty, and develop a mentoring curriculum for all faculty, under the recently funded Mastercard Diversity and Mentoring Program. We also collaborate with the Office of Women on programs for women faculty on negotiation, time management, community building, and promotion.
The Office of Faculty Affairs (OFA) supports all faculty in our appointment and promotion processes. Together with the OFD, the OFA hosts seminars to review promotion pathways and procedures with departmental promotion committees.
The Office of Faculty is continually updating and expanding its menu of programs and services. We invite you to offer suggestions for additional features and look forward to working with all of you over the next months and years as we work to serve you.
Wishing you all the best.
Faculty Affairs
Jane E. Salmon, M.D.
Associate Dean
Professor of Medicine
Professor of Medicine in Obstetrics and Gynecology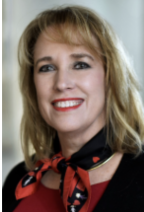 Dolores J. Lamb, Ph.D., HCLD (ABB)
Associate Dean, Faculty Affairs
Professor of Molecular Biology in Urology
Robert S. Dow Professor of Urology
Vice Chair for Research, Department of Urology
Director, Center for Reproductive Genomics

Suzanne B. Stein, M.S.
Director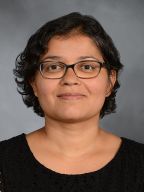 Veronica Singh
Assistant Director

Mairin Cahill, M.P.A.
Faculty Affairs Project Coordinator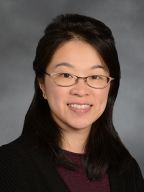 Selena Chan
Faculty Affairs Review Associate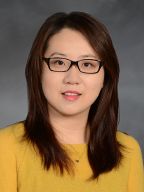 Jung Yoon (Sophia) Choi
Faculty Affairs Coordinator
Gordon Davidescu
Faculty Affairs Administrative Specialist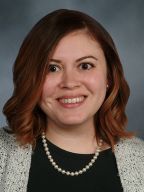 Heather Olson, M.P.A.
Data Compliance & Quality Officer - HMH Liaison
Oana Peterca, M.S.
Faculty Affairs Coordinator
Terry Shawa-Efap
Faculty Affairs Coordinator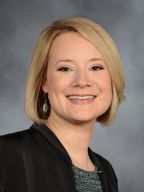 Joy Tatusko, M.A.
Faculty Affairs Associate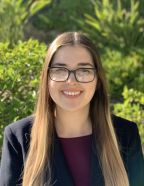 Chaya Alibert
Faculty Affairs Project Coordinator
Faculty Development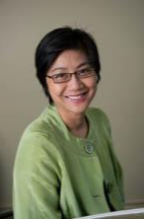 Judy Tung, M.D.
Associate Dean for Faculty Development
Associate Professor of Clinical Medicine

Genevieve Giny Fouda, M.D., Ph.D.
Professor in Pediatrics
Assistant Dean for Faculty Development
Director for PhD Scientist Development and Training in Pediatrics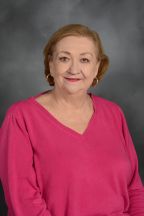 Carolyn Hill
Manager of Program Development & Analytics

Jeanne Pauline Tejada
Program Coordinator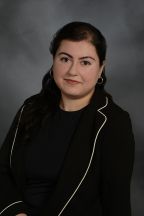 Amna Aslam
Grants Administrator